Dentist in Orlando, FL
Marcia Martinez, D.M.D.
5180 Curry Ford Road
Orlando
,
FL
32812
(407) 273-6620
Call For Pricing Options!
My Blog
Posts for: February, 2012
By Marcia Martinez, D.M.D.
February 15, 2012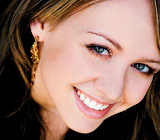 Quiz: What Is Smile Design?
All cultures worldwide recognize a smile as positive nonverbal communication. Yet many people are insecure about the way their smile looks. Modern cosmetic dentistry can completely change your smile through a comprehensive technique called Smile Design.
Take the following quiz to find out how much you know about your smile and smile design.
What is the basic reason we consider straight, healthy teeth to be attractive?

An article in a beauty magazine.
An instinctive understanding of health and survival.
Our first grade teacher said so.
A talk show on television.

What must we take into account in designing an attractive, balanced smile?

The shape of your face.
Your skin color and complexion.
The form of your lips.
All of the above.

As your dentist, we consider each of the following in evaluating your current smile except:

Your marital status.
The health of your bone and gum tissues.
How your jaw joints function.
The stability of your bite.

What do we use to evaluate your smile?

X-rays and photographs.
Models of your teeth and gums.
Photographs and computer graphics.
All of the above.

Bonding is one method that may be used to test or enhance your smile. It is used as:

A way of making friends with your dentist.
A way of training secret agents.
A method of repairing chipped, broken or decayed teeth and testing changes before they are made permanent.
None of the above.
Answers
b. What we consider an attractive smile is rooted in instinctive understanding of health and survival. We value straight, white, healthy teeth — only a few centuries ago, a person with few or no teeth was likely to starve.
d. All of these factors must be taken into consideration in order to design a smile that is in balance with your face.
a. While satisfaction with your life partner may make you smile, our priority in smile design is to make sure that the basic structures of your teeth are healthy and function properly.
d. All of the above are used in evaluating your current condition to design a new smile.
c. In bonding, a composite resin tooth colored material is shaped and physically bonded to a tooth or teeth that are chipped, broken, or decayed to restore both aesthetics and function.
After careful analysis and planning, a variety of techniques can be used to redesign an attractive and healthy new smile, so you can feel confident about smiling and sharing it with the world. To learn more about Smile Design, read "Beautiful Smiles by Design." Or contact us to discuss your questions or to schedule an appointment.
By Marcia Martinez, D.M.D.
February 07, 2012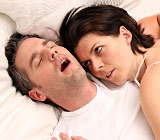 A good night's sleep...have you been getting them lately? While everyone knows that sleep is important, did you know that we all spend about one-third of our lives asleep? And did you know that when deprived of sleep, the negative impact is detrimental on both an individual as well as at the societal level? These important facts are just some of the reasons why there has been an increased interest in studying sleep, sleep loss and sleep disorders.
If you have issues with sleep, you might have a sleep disorder — an epidemic problem that impacts approximately 50 to 70 million people in the US alone. Obstructive Sleep Apnea ("a" – without; "pnea" – breath) (OSA) is a medical condition that occurs when your tongue collapses against the back of your throat causing a significant reduction in your intake of air or even total temporary blockage. If left untreated, OSA can lead to an irregular heartbeat, heart attacks, high blood pressure, and other forms of heart disease plus strokes and even impotence.
Please note that while your responses to the questions below do not equate to a diagnosis, sharing them with our office can be extremely beneficial in helping us properly evaluate and treat issues related to poor sleeping habits.
Do you weigh 15 pounds or more than the normal weight range for your height, sex and age?
If you are male, is your neck measurement 17 inches or more? Or if you are female, is it 16 inches or more?
Do sleep partners routinely tell you that you are a loud snorer and/or that during your sleep you choke, gasp for air or briefly stop breathing?
Do you often wake up still feeling tired after 8 or more hours of sleep?
Do you often find yourself falling asleep at work or home during periods when you should be awake?
Do you suffer from irritability, depression, loss of memory, poor judgment and/or concentration?
The first and most important step in treating sleep apnea is to obtain a proper diagnosis. Contact us today to schedule an appointment to discuss your questions about sleep apnea. We can assist in the diagnosis and treatment of sleeping disorder along with a physician trained in this area. And rest assured that we have many treatment options we can use to help you get a great night's sleep. To learn more about sleep apnea, continue reading the Dear Doctor magazine article "If You Snore, You Must Read More!"