Dentist in Orlando, FL
Marcia Martinez, D.M.D.
5180 Curry Ford Road
Orlando
,
FL
32812
(407) 273-6620
Call For Pricing Options!
My Blog
Posts for: June, 2013
By Marcia Martinez, D.M.D.
June 26, 2013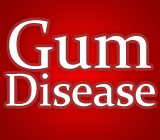 Because its symptoms can be easy to overlook, gum disease is sometimes called a "silent" malady. But don't underestimate this problem! Untreated periodontal disease can progress into a serious condition, possibly leading to tooth loss and even systemic (whole-body) health issues. With proper preventive measures and appropriate treatment, however, the disease can be controlled.
The root cause of periodontal disease — actually, a group of related diseases, all of which affect the tissues surrounding the teeth — is the buildup of bacterial plaque (also referred to as biofilm) around the gums. While hundreds of types of bacteria live in the mouth, only a comparatively few are thought to be harmful. But when oral hygiene (namely, brushing and flossing) is inadequate, the environment in the mouth becomes favorable to those harmful types.
The disease often begins with inflammation of the gums called gingivitis. It symptoms include bad breath, bleeding gums, and soreness, redness, or tenderness of the gum tissue. However, in some people these early warning signs are ignored, or masked by the effects of harmful habits like smoking.
Gum disease is chronic; that means, if left alone, it will worsen over time. Periodontitis, as it progresses, causes damage to the ligament that helps hold the tooth in place, as well as bone loss. This may become increasingly severe, and ultimately result in the loss of the tooth. Severe periodontitis is also associated with whole-body (systemic) inflammation, which has been linked to an increased incidence of cardiovascular diseases, like stroke and heart attack.
But there's no reason to allow gum disease to progress to this stage! Prevention — that is, regular daily brushing and flossing as well as regular dental cleanings — is a primary means of keeping this problem at bay. Plus, every time you have a regular dental checkup, your gums are examined for early signs of trouble. Of course, if you notice the symptoms of gum disease, you should come in for a check-up as soon as you can.
There are a number of effective treatments for gum disease. One of the most conservative, routine ways are those regular dental cleanings we referred to earlier, usually called scaling and root planning. Using hand-held and ultrasonic instruments, the buildup of plaque (tartar) is carefully removed, sometimes under local anesthesia. A follow-up evaluation may show that this treatment, carried out on a regular schedule, is all that's needed. Or, it may be time for a more comprehensive therapy.
If you have concerns about gum disease, please contact us or schedule an appointment for a consultation. You can learn more in the Dear Doctor magazine articles "Understanding Gum (Periodontal) Disease" and "Warning Signs of Periodontal (Gum) Disease."
By Marcia Martinez, D.M.D.
June 13, 2013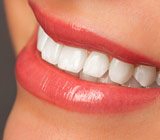 Have you ever wondered why your smile is not as white as it used to be? Well, there may be a few different reasons that your teeth have become discolored over the years. The change in color may simply be due to wear and tear from aging. It may also be a result of dietary factors, because foods containing tannins, such as red wine, coffee and tea are known to discolor teeth. Tobacco use, whether smoking or chewing, is another common cause of stains on your teeth.
So, what should you do if you decide you would like a whiter smile? You should first make an appointment with our office, so that we can assess the root cause of the discoloration. We may recommend a quick and easy solution with in-office whitening, sometimes known as power bleaching.
An in-office whitening treatment can lighten your teeth three to eight shades in just one office visit! During your whitening treatment, we will first protect your lips, gums and cheeks, leaving only your teeth exposed. Then, we will apply a professional strength bleaching gel to your teeth. We may use a special light to make the bleach work faster. The great advantage of this treatment is that your smile will become noticeably whiter in just an hour!
If you would prefer to whiten in the comfort of your home, we can give you a take-home whitening kit. First, we will make molds of your mouth, from which we will create thin plastic mouth trays that fit your teeth exactly. You'll apply the whitening gel to the trays and wear them on your teeth 30 minutes a day, twice a week, for about six weeks. While your teeth may not whiten as fast as in our office, if you wear them as directed, you'll still see great results.
Though you may always be able to find a whitening solution in the aisle of your grocery store, remember that the best way to ensure the results you want is to get a professional treatment.
If you would like more information about teeth whitening, please contact us or schedule an appointment for a consultation. You can also learn more by reading the Dear Doctor magazine article "Teeth Whitening."